The Center for Basics in NeuroModulation (NeuroModulBasics) is an initiative of neuroscience researchers based in Freiburg to connect experts in neurosciences and, thus, strengthen the local research network. In the form of a "virtual center", it supports neuroscience research to understand complex brain function from basic research to clinically relevant settings by joining interdisciplinary expertises and methods to create new ideas and concepts. NeuroModulBasics aims to decipher the mechanisms of how intrinsic and extrinsic factors modulate brain function and the risk for and resilience against CNS pertubations, in order to better understand how neuromodulatory treatments such as pharmacological and psychotherapeutic interventions or (non)-invasive brain stimulation confer their effects on molecular, cellular and system levels.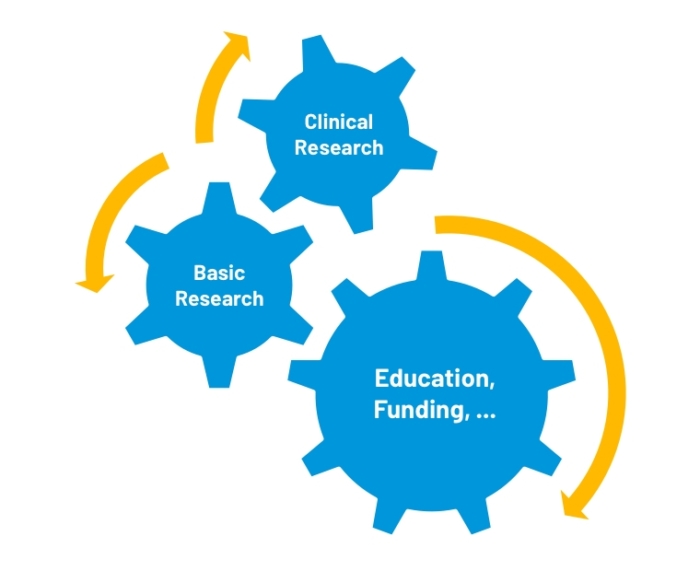 In short, this network alliance provides a platform to boost local neuroscience research from basic research to clinical research through means of scientific interaction, education and funding.The exchange of information and harvesting of knowledge will be facilitated. Through NeuroModulBasics, the results of research projects will be incorporated for the mutual benefit of the network to further stimulate development and innovation in the emerging field of neuromodulation.
Overview about the Center for Basics in NeuroModulation
In order to support the interaction between researchers in the field of neuroscience, the initiative has joined forces in the virtual Center for Basics in NeuroModulation. Since February 2019, NeuroModulBasics is officially recognised as a part of the Medical Center – University of Freiburg and affiliated to the Faculty of Medicine.
This structure is also displayed in the management of the center by three coordinators who represent the medical specialties Neuropathology, Psychiatry and Psychotherapy as well as Neuroanatomy.
The speaker of the Center for Basics in NeuroModulation is Marco Prinz, Medical Director of the Institute of Neuropathology at the Medical Center – University of Freiburg. He is part of the steering committee together with Katharina Domschke, Medical Director of the Department of Psychiatry and Psychotherapy at the Medical Center – University of Freiburg, and Andreas Vlachos, Head of Neuroanatomy in the Institute of Anatomy and Cell Biology at University of Freiburg.
Tanja Steinhauser assists the center in administrative tasks as project coordinator: tanja.steinhauser@uniklinik-freiburg.de
Major goals of the Center for Basics in NeuroModulation
By constituting a think tank for interdisciplinary and inter-facultative collaboration, NeuroModulBasics synergistically combines neuroscience research and fortifies the links between basic research and clinical research. To enhance the visibility of the affiliation, the NeuroModulBasics website provides information for instance about publications. We will inform you about upcoming seminars and symposiums to create possibilities for face-to-face meetings and productive interaction of all members. As a member, you get the most out of a stimulating research network. Join NeuroModulBasics and get connected!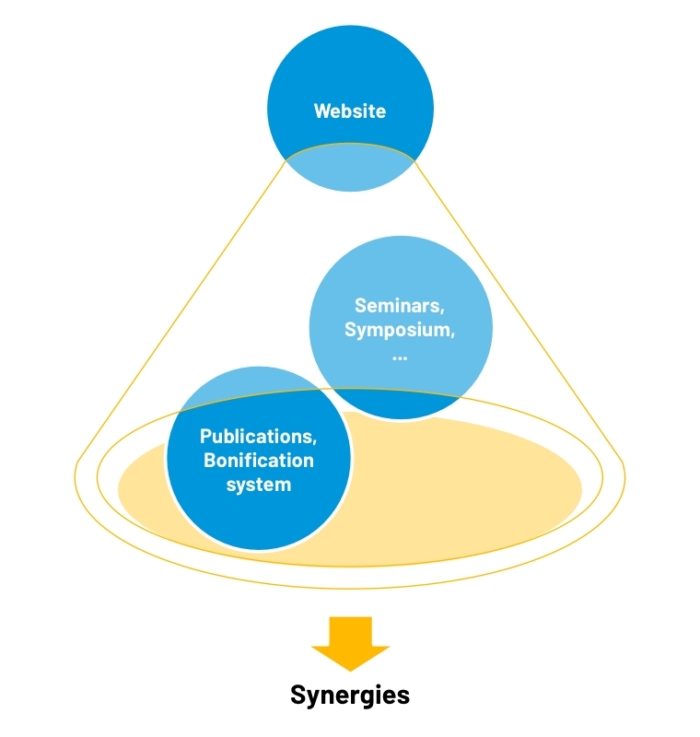 …be an active member and part of the research community!
…increase joint publications and make use of the bonification system!
…benefit from a dynamic environment and develop new projects!
…facilitate the transfer of knowledge and create innovation!